Raptor Technologies, the market leader in school safety software, has acquired SchoolPass!
Prevent school emergencies before they happen.
SchoolPass is the complete K-12 campus operations & safety solution. Consolidate student safety, physical attendance, dismissal, and parent engagement into one connected & patented platform.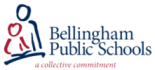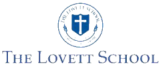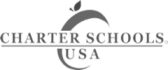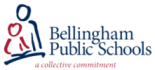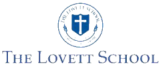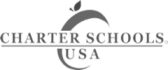 An all-in-one, modern platform built for schools
Secure your campus, automate operations, and streamline communication with SchoolPass. Spend more time on academics and less time on operations.
Secure Your Campus
Monitor campus vehicle traffic, screen visitors with modern contactless technology, and respond to emergencies faster with campus visibility and alerts.
Automate Operations
Consolidate attendance, late arrivals, early dismissals, bus changes, activity enrollment changes, playdates, and more into a single frictionless process.
Streamline Communication
Manage student schedule changes with 85% less admin hours by allowing parents to update attendance, arrival, and dismissal changes from the SchoolPass App.
Solutions That Work For Everyone
A safe, efficient and accountable school is one where administrators, teachers and parents know where students are scheduled to be. The right students are going to the right place at the right time.

Enhance your leadership by building confidence that students are where they are supposed to be, especially at dismissal and in afterschool programs.

Drive efficiency through your front office, dismissal and transportation operations. Automate the manual work your team does today.

Deliver a robust logistics solution to your administrators, reduce the burden on your teachers, and empower your parents with accurate real-time understanding of where students are supposed to be.

Embrace technology that empowers you to make changes to your student's arrival and dismissal schedule with confidence that your instructions are communicated to the front office and teachers.
Enhance the accuracy of programs with accurate rosters and increase the safety of your students with signature capture and attendance notifications.
Deploy driver screening to enhance student and campus safety throughout the day and afterschool.
Manage All of Your Data in One Place
SchoolPass partners with Student Information System (SIS) platforms such as Blackbaud, PowerSchool, Veracross and Senior Systems to seamlessly sync parent, student, and attendance data. This enables schools to manage critical operational data in one place, without the hassle of dealing with error-prone data entry and manual data imports.
Integration Partners





Seamless
We get parent, student, & attendance data when it changes in your SIS to seamlessly update arrival & dismissal schedules in SchoolPass.
Easy
We can send attendance data to your SIS when it's reported in SchoolPass by parents and the front office.
Secure
Your data is exchanged directly with SchoolPass - there is no intermediary 3rd party services or databases storing parent & student data.
Clean
Our ID-based sync'ing methods will ensure data is updated correctly in both systems.
Convenient
Users can access SchoolPass directly from the SIS using the SIS's single sign-on (SSO) tokens.
Configurable
Schools have integration settings to ensure their custom data is mapped correctly into SchoolPass.
What Our Schools Are Saying
SchoolPass has enabled Meadowbrook to consolidate 3 dismissal times into 1. We have a safer dismissal because we know which students are going home with which authorized drivers. Also, we have reduced the staff needed to manage dismissal each day. SchoolPass is a great partner in making our dismissal more efficient and safer.

Jonathan Schmid

Director of Innovation & Technology, Meadowbrook School
SchoolPass has definitely surpassed my expectations, and certainly delivered a product that fulfilled a need at my school - we love what they did for Grace Christian School. Our parents love it too, School-Pass is fast, easy to use, and most important, keeps our students safe.

Cindy Phillips

Principal at Grace Christian School
SchoolPass works for us!
This relieved our front office of at least 4 hours a day to do other things. SchoolPass gave us easy access to dismissal information that any employee can look up. We are much more organized during the day preparing for dismissal rather than frantically dealing with late in the day changes by parents calling in. Parents make their own changes ... huge time saver for us.

Richard E.

IT Manager
Best carpool and security software on the market
There is no carpool scheduling software on the market that can compare to SchoolPass. It is the most robust and easy to use software available for schools in regards to carpool scheduling. The company goes above and beyond to assist the school in setting up the system. Integration with cameras and tolltag readers also makes it a great security asset for any school. There are no negatives to this software solution!

Marynell M.

Chief Operations Officer
I wanted to find a security partner that was thinking ahead, helping to identify and mitigate daily risks that Chadwick was facing with arrival and dismissal operations…and SchoolPass was the clear choice.

Bob Rule

Director of Risk Management and Transportation, Chadwick School
SchoolPass is a powerful software that truly enhances school operations
Our school had a manual dismissal process prior to SchoolPass. Our dismissal required paper record keeping, walkie talkies, and too many employees to support carpool. Majority of our carpool process is now automated and archived using SchoolPass. As Director of Operations, I use SchoolPass as an additional security measure to screen and track vehicles entering our site. I'm very satisfied with the software.

Reginald H.

Director of Operations, Trinity School, Atlanta, GA
The SIS-integrated SchoolPass license plate solution allowed us to solve our ever-growing problem with traffic backing up onto nearby streets. We also now have valuable real-time traffic counts throughout the year - by driver type - that has not been available previously.

Sherman Hall

Director of Campus Safety and Security, Sacred Heart Schools