Within the city limits of Huntsville, Alabama, a town known for its contributions to science, technology, and U.S. space exploration, you will find Madison Academy, a Christian-based private school on a sprawling 160-acre campus. At the heart of Madison Academy, is the dedication to creating safe, connected learning environments that best prepare their students for college and beyond. 
Until recently, administrators had been relying on manual processes that were consuming staff's time and energy. Although these processes were functional, the administrators were aware that there were gaps in safety and desired a more effective solution to address them. Thus, they sought the assistance of SchoolPass to find an innovative and effective solution that could streamline their operations and ensure the security of their students. Take a look at how Madison Academy took advantage of modern tools like carline management and visitor management to make operations easier – ultimately allowing them more time in focusing on nurturing the next generation of leaders.
Addressing Traffic and Safety Concerns During Arrival and Dismissal
With the support of SchoolPass's expert team, Madison Academy implemented carline management using handheld RFID scanners to speed up the carline process, validate pickup authorizations, and gain full accountability for student drop-off and pickup. And it worked. 
Almost immediately, Madison Academy was able to halve their carline waiting times, allowing them to process over 100 more cars than previously, while maintaining safety protocols. Their carline now runs smoothly and efficiently day after day. Visitors are scanned upon arrival on campus and school personnel view screens in their classrooms that display who is arriving and where students should go. According to Elementary School Principal, Brian Givens, "From a scanning perspective, it is just amazing that it can be six feet from a vehicle and it still scans it and comes right up." 
By utilizing SchoolPass's tools, the staff was able to confirm that each student was matched up with their designated driver at the end of each school day, ensuring their safety and proper transportation. "In this broken world, having that secure feeling at the end of the day that everyone went home with who they're supposed to be and SchoolPass helped us get them there and they're secure; it is the best feeling," said primary school Principal, Jodi McCaghren.
Collaboration is Key: Improved Communication between School Staff and Parents
Effective communication pathways between school staff and parents are crucial when it comes to schedule changes like late arrivals, early pick-ups, or after-school activities, as they ensure that all parties are well-informed and can make the necessary adjustments to their schedules in a timely and organized manner.
Using SchoolPass Visitor Management, Madison Academy set up a process to notify select staff members when a parent marks their child as absent for the day or if there is a change in a student's schedule. This helps staff stay in the loop with sick days, late arrivals, early pick-ups, or any other schedule changes. "It adds another level of connection to our families since we know why students are out and they appreciate that we can touch base with parents letting them know we miss their student(s) and are thinking of them if they are sick or anything like that," explained Jodi.
As an added benefit, teachers now know when a student is leaving early ahead of time and can have their work ready, cutting down on time to get the children into the lobby and out the door. "Teachers have more visibility into their students' days and if there are any changes to their schedule. It's a time saver because teachers are aware of which students are going to a special class, have early dismissal, are coming in late, etc," noted Jodi.
Providing Peace of Mind
For Madison Academy, SchoolPass products have been a life-saver when it comes to student safety, parent peace of mind, and staff confidence. By implementing SchoolPass's suite of products, administrators were able to cut handling time from manual processes and free up their valuable time and energy to focus on what truly matters: educating the next generation.
"SchoolPass makes everything more efficient and it's a one-stop-shop for everything," said Jodi. "Anything that can help us be more efficient is good for us."
Learn more about SchoolPass today.
Featured
"We attempted to see if we could do our own system as well, and it was just exhausting. With SchoolPass, we were able to cut our carline time down significantly. So now, it takes us anywhere from 15 to 20 minutes to get all children out where they need to be. It used to be double that."
Amanda Kuepker, Elementary Administrative Assistant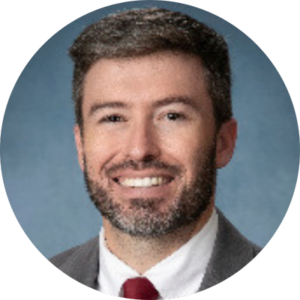 "I have nothing but positive testimonies for SchoolPass, because even on the visitor side of things, I have yet to have any complaints come in during the one year I have been here and using it. I've spent seven years in Madison City Schools and one year in Madison County Schools, and I have not seen any technology there that was better than SchoolPass or had the capabilities that it does, especially in regards to the carline scanning."
– Brian Givens, Elementary School Principal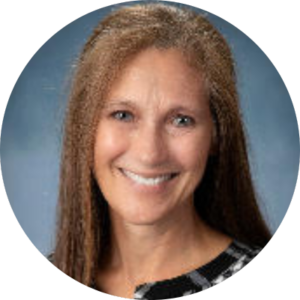 "What SchoolPass did for us that our old system did not do was add that level of security. We know who is supposed to be getting in the car with whom, and also if someone is going home with another person for a playdate, it's all in our new system and it is approved and documented. So, we can feel good about that child going home with another parent."
Jodi McCaghren, Little MA Principal